Industrial processes using high sulfur fuels such as Coal, Pet Coke, heavy oil etc emit sulfur dioxide gas in large quantities. These emissions are harmful to environment causing acid rain, damage to equipments & public health and shall be subject to stringent statutory norms in near future.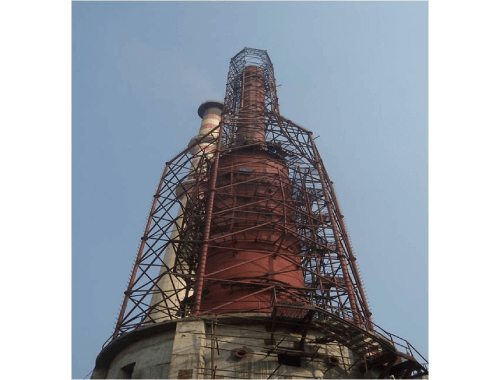 TTPL has established itself as the first FGD manufacturer in India by successfully commissioning first of its kind FGD plant in India on 100 % pet coke fueled captive power plant in North India. This FGD plant is based on wet limestone process which generates Gypsum as a byproduct. This Gypsum is 100% consumed in cement making. The above referred FGD plant in India is operational since February 2012.
TTPL is the only FGD manufacturer in India having 100 % in house design capabilities. TTPL builds Flue Gas Desulphurization (FGD) Plants / DeSOx from first principles along with our in house expertise and design capabilities.
Processes of Flue Gas Desulphurization
TTPL offers Flue Gas Desulphurization (FGD) plants based on following technologies:
Selection of FGD Process
The selection of FGD process for a given application is dependent on the following factors :-
The cost and availability of reagents
Utilization and disposal of by-products
SO2 content in exhaust gases
Emission requirements
Size of the plant
Years of experience in delivering pioneering solutions coupled with robust engineering methodologies and professional project management make TTPL the most dependable FGD manufacturer in India
Applications
Power Plants
Thermal power plants
Captive power plants
Utility Power Plant
Utility Boilers and Heaters
Smelting Plants
High sulfur containing Iron Ore smelting
Copper smelting
Zinc smelting
Lead smelting
Incineration Plants
Hazardous waste incinerator
Municipal solid waste incinerator
Other plants using high sulfur containing fuel
Coke ovens.
Cupola Furnace.
Carbon black manufacturing.
Furnace oil / heavy oil fired boiler & Heaters.