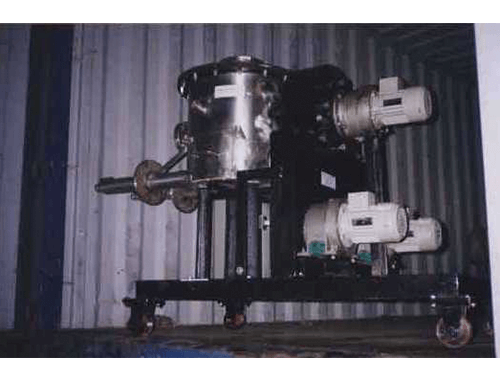 Homogenization system is used to homogenize liquid and solid material in optimum proportion to form homogenous mass.
The liquid material and solid material is taken in to the tank called Homogenizer tank in required proportion.
The mixture is then passed through homogenizer and returned to the homogenizer tank for recirculation.
The material in the tank is continuously stirred to avoid the settling of the material being homogenized.