TTPL offers highest energy efficient foundry sand reclamation plant based on in-house developed proven and patented technology. TESPL holds several successful installations of the thermal foundry sand reclamation plants. Rapidly depleting sources of fresh sand, cost of fresh sand, cost of transportation of fresh sand and disposal of used sand are serious concerns faced by foundries. TTPL's energy efficient foundry sand reclamation plant is the all in one solution addressing all these concerns.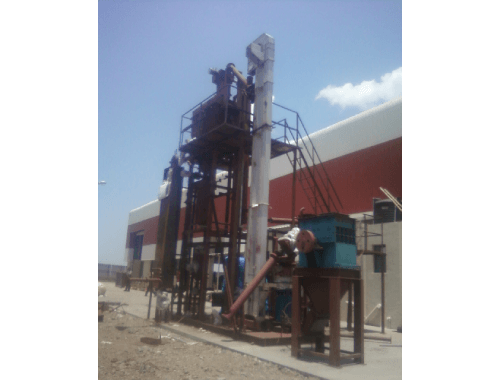 Working Principle
Resin on the used sand is removed by well-engineered combustion technology
This crushed and segregated sand is heated to burn the resin and the sand is recycled again.
Heat generated from resin burning can be recovered to preheat the sand as well as combustion air.
Features
Optimized secondary fuel consumption (LPG) depending on the properties of resin
Low Operating Cost
Fully automatic plant with instrumentation for process control
Safe and reliable operation
Smooth and consistent operation in spite of variations in resin content

Benefits to Foundry from Thermal Sand Reclamation Plant

Reclaimed sand replaces fresh sand.
Reduction in fresh sand consumption.
Substantial savings on procurement of fresh sand.
Reclaimed sand is fully dry - Drying cost for fresh sand is avoided.
Reclaimed sand requires less binder.
Thermally stabilized sand improves the casting quality.
Reclaimed sand saves almost 5% resin consumption during coating operations.
Make Foundry Green and environmentally sustainable.

Benefits to Environment from foundry Sand Reclamation Plant

Avoids the disposal of resin coated sand.
Minimizes the soil pollution.
Avoids Ground Water Pollution.
Avoids excessive mining.
Applications
Resin coated sand is utilized in foundry to produce a casting of high precise dimensions, smooth surfaces.
During casting process the resin gets burnt off due to high temperature of molten metals forming cores of half / full burnt resin.